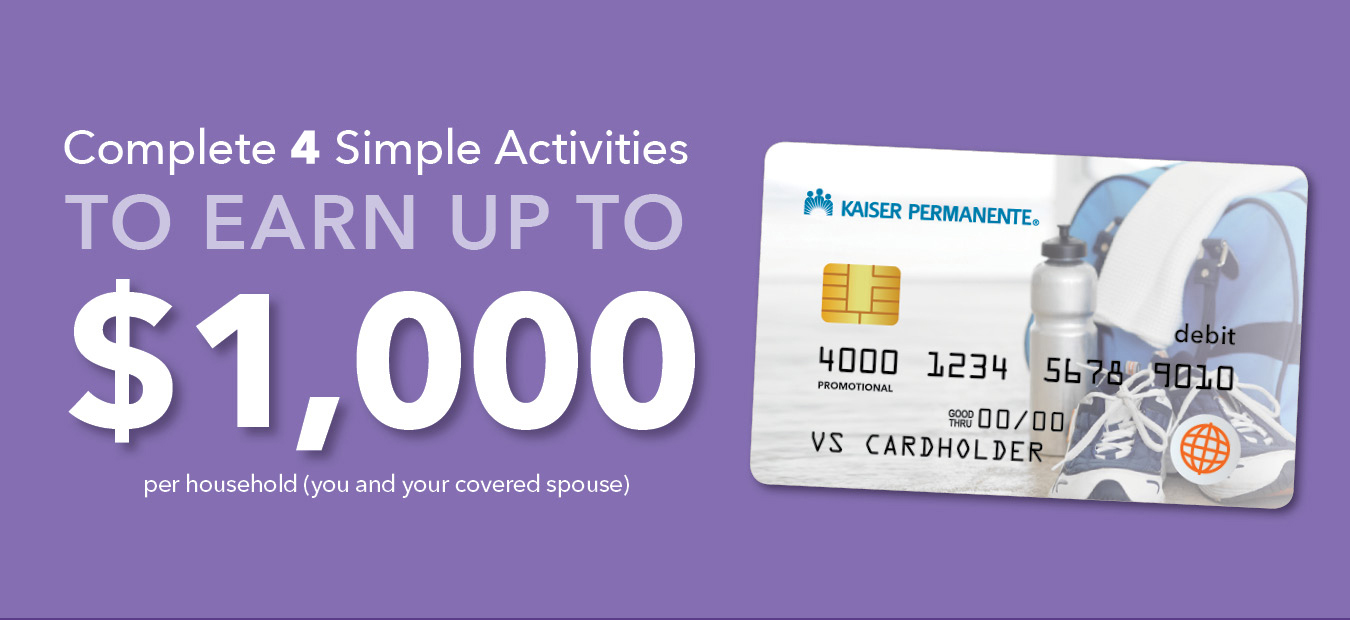 Don't miss out on your reward! Start completing your wellness activities today. Each member and covered spouse who completes the Kaiser Permanente Wellness Program is eligible to receive a reward card — up to $1000 per household! Just complete four (4) simple wellness activities to earn your reward card. You can spend your reward money on anything you choose.
Getting your reward is easy! Simply sign up for the Kaiser Permanente Wellness Program and accept your Wellness Program Agreement. Visit kp.org/engage to view and track the status of your activities.
Please Note: The 2019 Wellness Program is effective 01/01/2019 – 11/30/2019.